Overview
Our Asiana exhibit portrays the landscape of Asia as few have seen it
An immense continent of majestic natural beauty, intricate ancient monuments and soaring feats of contemporary architecture and engineering, Asia offers limitless possibilities. The model unfolds over half of a city block, creating a lasting impression of this diverse continent.
Exploring the largest continent on Earth just got a lot easier — by being scaled down to Gulliver size! Your Asian journey begins with a stop at the Taj Mahal. A true love story, this mausoleum was built by Emperor Shah Jahan in memory of his favorite wife. It is located in India, and although all white, the structure can appear to be different colors depending on the time of day and the fullness of the moon.
Winding your way through India and Cambodia to Singapore and Malaysia, you'll spot scenes exemplifying Asian culture, history and architecture. Discover Angor Wat and Malaysia's Petronas Towers, and you may even find a Pokémon on Mount Fuji!
When you reach China, you'll instantly spot the Great Wall and the Forbidden City. Stop and ponder the majestic and unique karst landscape of Guilin, considered to be a sort of utopia. The story goes that it was settled by villagers who were tired of constant wars and wanted to find a peaceful place to live. They found the isolated village of Guilin and made their home. Years later, after many generations, they were discovered, living in harmony and unaware of the terrible woes that had befallen their countrymen in their isolation. This area has come to represent the ideal world where everything is beautiful and at peace.
A perfect world, right here at Miniature World!
Model

Asia

Built in

Beijing, China

Modelmakers

47

Days to create

125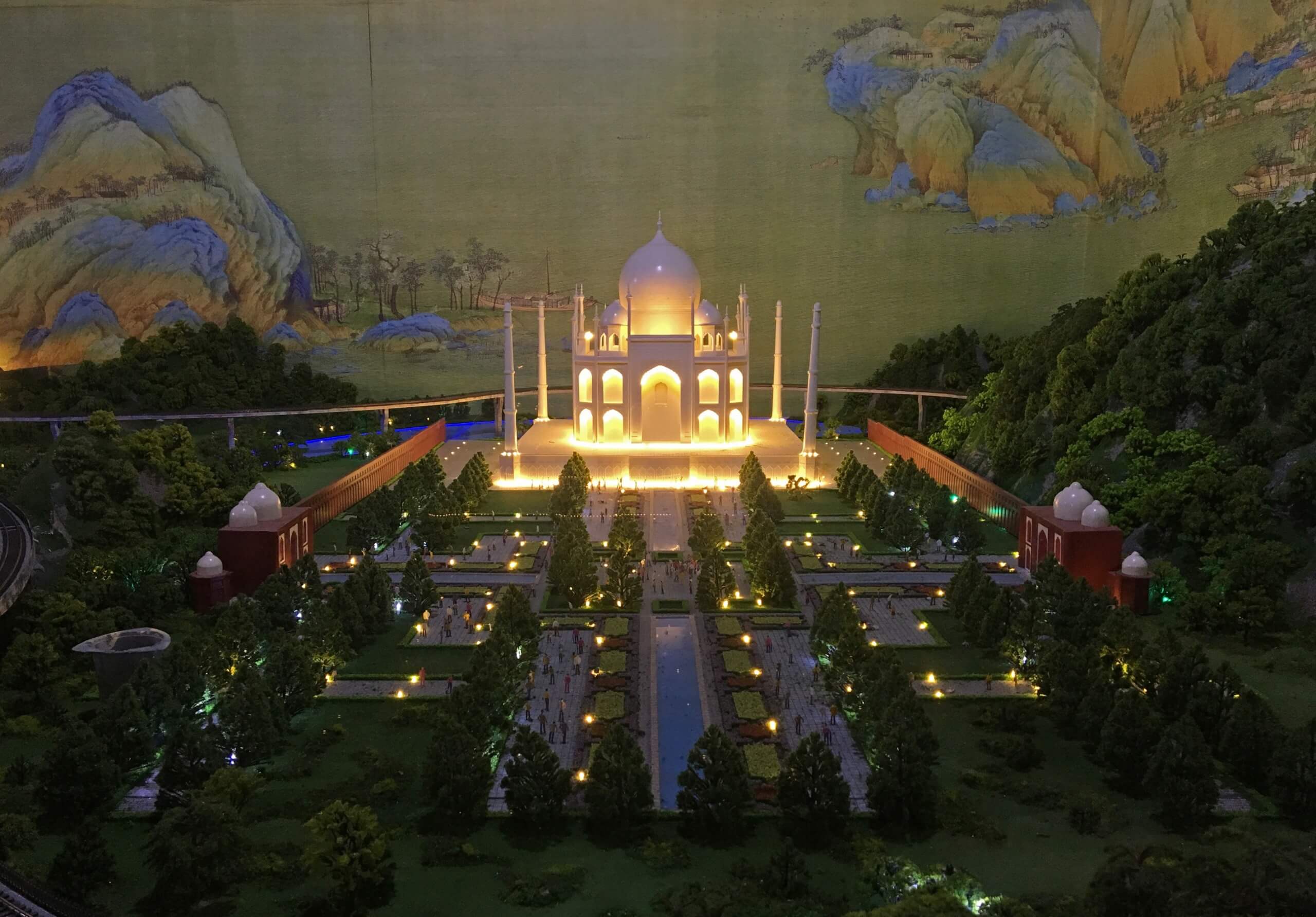 "We'd incorporated Asia into our bones - its colours and laughter, its smells, its rhythms, its tolerance and patience, its compassion . . ."

Jane Wilson-Howarth
SECRETS WAITING TO BE DISCOVERED
The Shanghai Global Financial Center model was built using 3D printing
The building is triangular but moves up in a circular motion. It was difficult for the model builders to figure out the precise movement of the building and each floor was printed out separately, several times, to get the right fit! Can you spot the observation deck on the 100th floor?
SEE OTHER EXHIBITS
» Check them all out